@Xaelon I could be wrong, but, it's possible that the map that will be available at launch may not be much bigger than what we had in the closed beta.
Based on the locations of the blurred names in the map that was shown in the puso ni comi episode in the jp pso2 channel last week, I marked in the CBT map below where I think the 4 areas that were announced yesterday are located: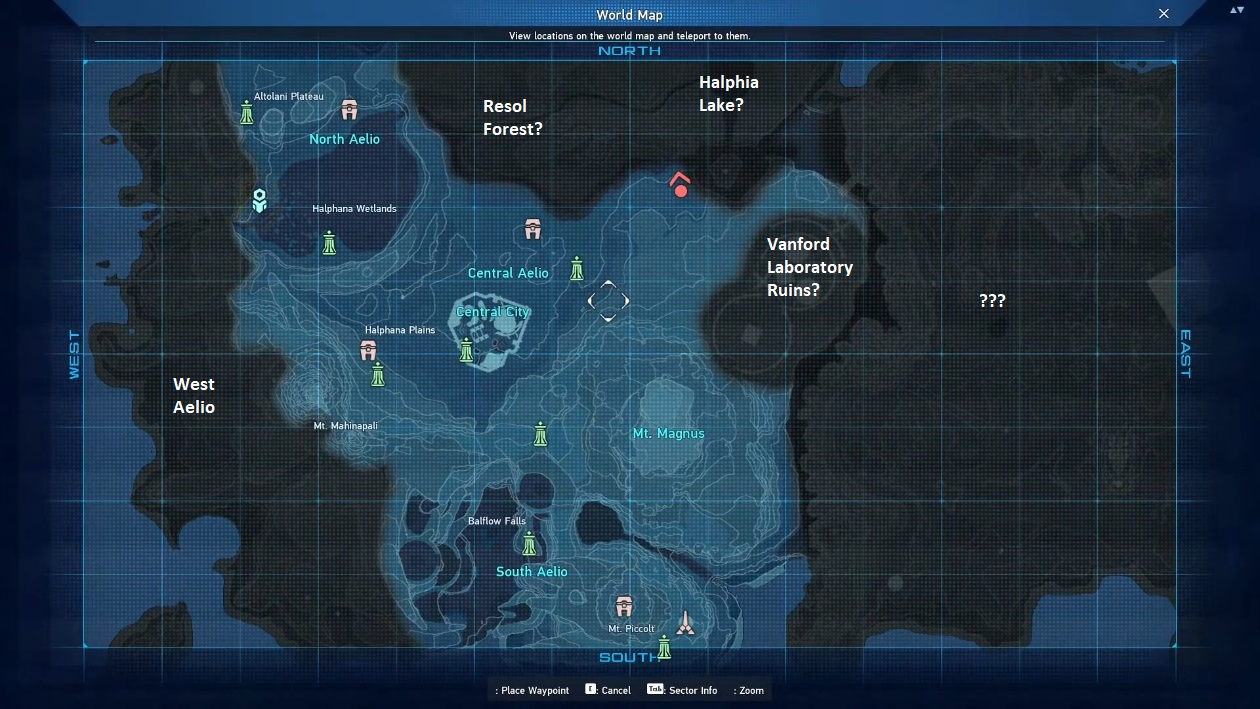 So when compared to the CBT, the additional locations where we can find mats would be the whole western section and maybe the lake in the northeast of central city (while vanford ruins and resol forest are combat areas).
The ??? region to the east, it's likely that it won't be available at launch at all (maybe it'll be the region added in the winter?)...